RPC Labels are approved for use by All of the RPC Suppliers
CFS RPC Labels, produced in the U.S., have been tested and approved for use by all of the RPC manufacturers. These labels are accepted by major U.S. retailers including Kroger and Wal-Mart as well as Loblaw of Canada.
Label Size, Roll Size and Packaging:
4"x2"
Thermal Transfer and Direct Thermal Labels on 3" Core, 8" OD (outer diameter) are 3,000 labels per roll, 4 rolls per case and 12,000 labels per case.
Direct Thermal Labels are also available on 1" or ¾" cores and 3", 4" or 5" OD .

Face-stock Material:
Synthetic Polypropylene Material in both Direct Thermal (no ribbon required) and Thermal Transfer Coating (ribbon required)
Paper (IFCO only approved) with Direct Thermal/Thermal Transfer Coating available in 3" 8" OD and ¾" and 1" Cores and 3", 4" or 5" OD.
Adhesive:
The washable adhesive satisfies the RPC manufacturers' requirements.
Availability:
RPC Labels are currently stocked in five strategically located warehouses nationwide allowing for a maximum of 2 transit days to any US customer.
Wood Wire Bound Crate Labels
These Thermal Transfer labels are specifically designed to stick to Wood Wire Bound crates through hydro-cooling, cold storage and transportation processes.
Label Size, Roll Size and Packaging:
3.75" X 2" 3"
Core, 8" OD with 3,000 labels per roll; 4 rolls per case and 12,000 labels per case.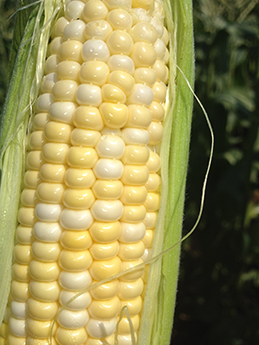 FDA Food Safe Ribbons are available for all Thermal Label and Tag Printers.
Face-stock Material:
Polypropylene Thermal Transfer (ribbon required)
Polypropylene Direct Thermal (no ribbon) are available on special order basis.
Adhesive:
An extremely high tack aggressive adhesive designed to stick to wet wood crates through Hydro Cooling, Icing and Cold Storage. Labels incorporate a proprietary Adhesive Barrier around the perimeter of the label to prevent adhesive ooze and label jams.
Availability:
Wood Crate labels are currently stocked in Austin, TX and Kansas City, MO, for immediate shipment. Please call or fill out the contact form for pricing and delivery.
CFS stocks a wide variety of sizes and types of Paper Case labels including Thermal Transfer, Direct Thermal, Oversized Rolls, 3 inch and 1-inch core sizes and Liner-less Direct Thermal Labels. Standard Paper Labels are not recommended by the RPC Suppliers. Some retailers will refuse produce shipments if paper labels are used on RPCs. In addition, the use of paper labels on RPCs can damage the cleaning equipment and permanently damage the RPCs. Five Strategically located warehouses throughout the US translates to shorter lead times and reduced freight costs.
Standard Paper labels are not permitted for use on RPCs.
CFS offers customized Pallet Tags using Paper, Polypropylene, and Double Layer Piggy Back construction. This construction is used when the Tag must adhere to Wax Corrugated Boxes in humid, wet environments and eliminates label curl and the use of staples to attach the Tags to boxes.
We have adhesives suitable for wax corrugated, RPC, and wooden crate bins to name a few. These labels track produce within an actual facility and meet the standards for the produce traceability initiative.
Custom Labels and Adhesives
CFS's specialty is designing labels and adhesives to work with difficult applications. We have successfully provided label solutions to many companies including designing a label and adhesive that will withstand a Cryo Freezer where temperatures drop as low as -200 degrees Fahrenheit.
Retail Produce Labels and Tags
Instant Redeemable Coupons (IRC)
Instant Redeemable Coupons have the best redemption rate of all coupons. This product provides a discount directly to the consumer so your product is promoted at the retail level. IRCs can also incorporate cooking recipes to further promote the products.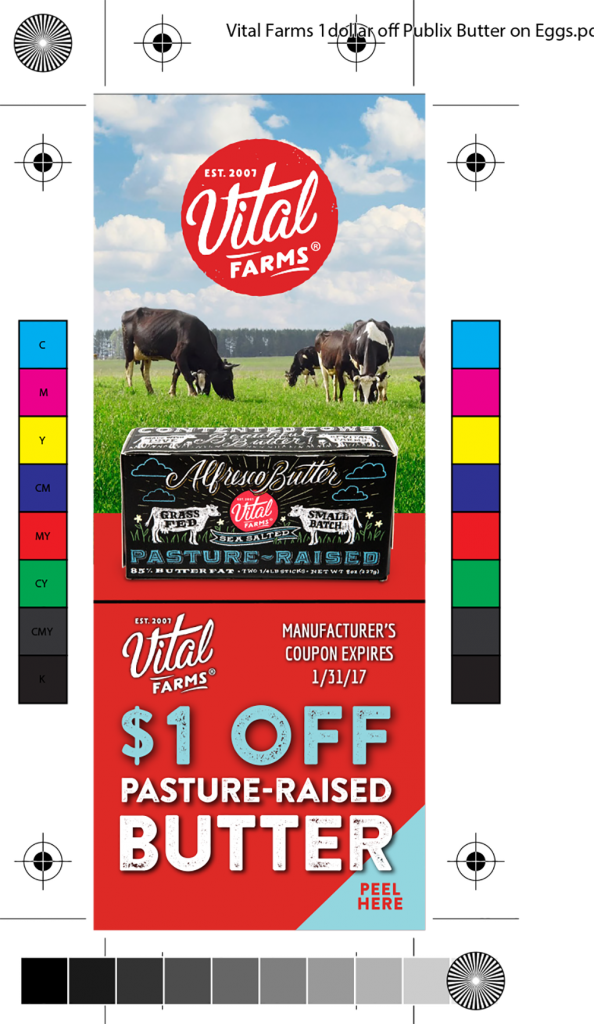 Wine Glass Tags
Wine Glass Tags are used to close mesh bags containing potatoes, onions and other produce. In addition, Date Picked, Lot Number and PLU Numbers are printed on one side using Direct Thermal, Thermal Transfer or Ink Jet Imaging.
We can provide tags with Four Color Process printed on both sides on receptive material for variable imaging by the end user.

Retail Repositionable Color RPC Point of Sale Labels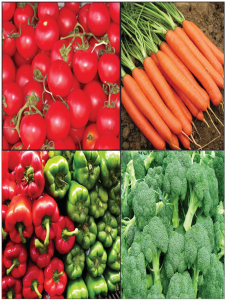 These are Waterproof Color Laser Imaged labels with removable adhesive which can be utilized as a POS for RPC Containers. As RPCs have no graphics to describe the contents, this label material can draw retail buyers to the produce in the containers.
The label can be printed and applied and then reused and reapplied to new, full containers as required. The unique structure of the label makes it removable, clean-peel and repositionable. This label material is best suited for high end Color Laser Printers.